Chisel and Brand is happy to announce completion of the comprehensive marketing project for EHS Strategies, Inc. of St. Paul, Minnesota. An environmental, health and safety (EHS) consulting company, EHS Strategies helps business of all sizes build systems and processes to meet government compliance standards and become sustainable.
President and principal Georjean L. Adams sought an overhaul of her existing marketing strategies to better represent the company and more effectively reach potential customers.
The highlight of the project is the brand new website at http://ehsstrategies.com.  With a clean and functional overall design, the new site includes unique features like new, focused copywriting, a fully integrated blog, a clean, new logo, a Resources Library, and a new outlet for promotional campaigns (beginning with the current "complimentary 30-minute consultation" promotional offer).
The site is built using WordPress, giving Georjean advanced SEO advantages and the ability to update the blog, make changes to the site, and view site statistics and performance from a single, easy-to-use dashboard control page.
And to help Georjean maximize the potential of her new WordPress site, we created a unique How-To Guide that details specific instructions for updating and making changes to her custom-built site.  An in-person walk-through of the guide and training of WordPress tools and capabilities ensures she will enjoy problem-free, convenient control of her site.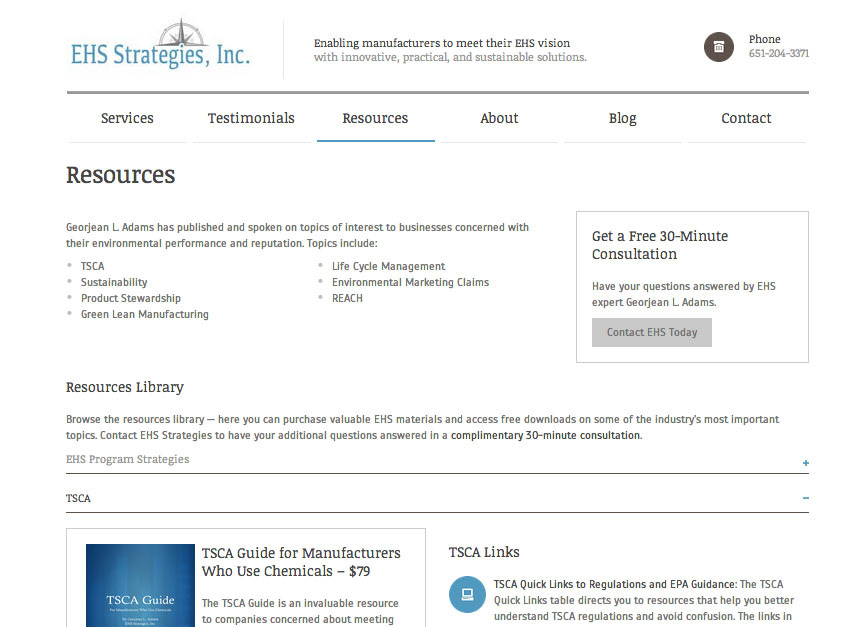 The project also includes design of new EHS Strategies business cards, branded letterhead, and PowerPoint templates.  These additional tools allow Georjean to maintain consistent brand representation in communication with customers, build new PowerPoint presentations that display current branding, and update past presentations and online resources to match the new company brand and marketing strategies.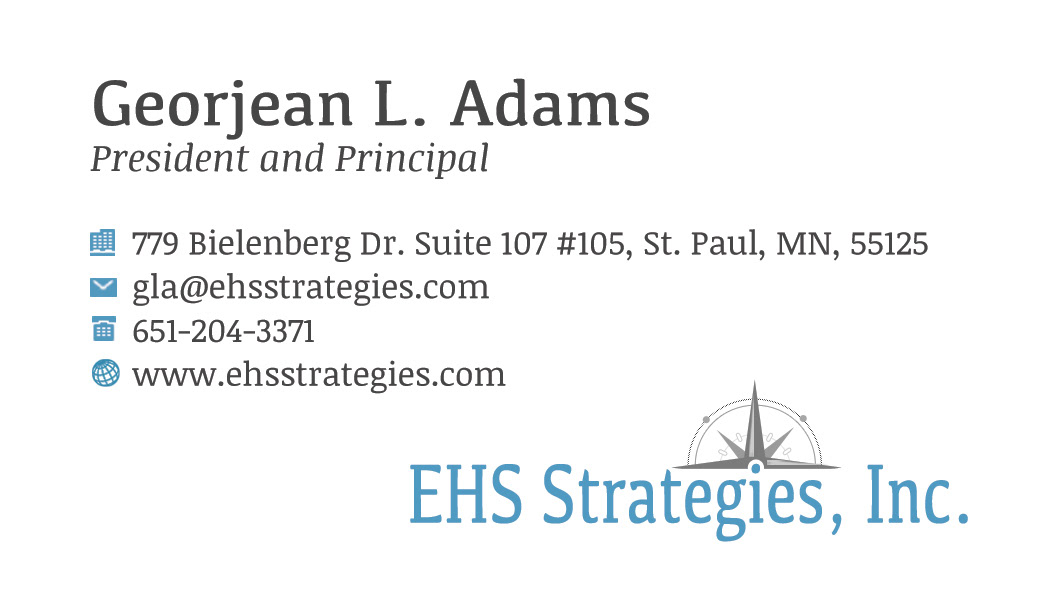 Check out the site and let us know what you think!  We're proud of the final product, and most importantly, Georjean enjoyed the easy, stress-free experience and loves the results.  Join us in welcoming EHS Strategies, Inc. to the Chisel and Brand family.