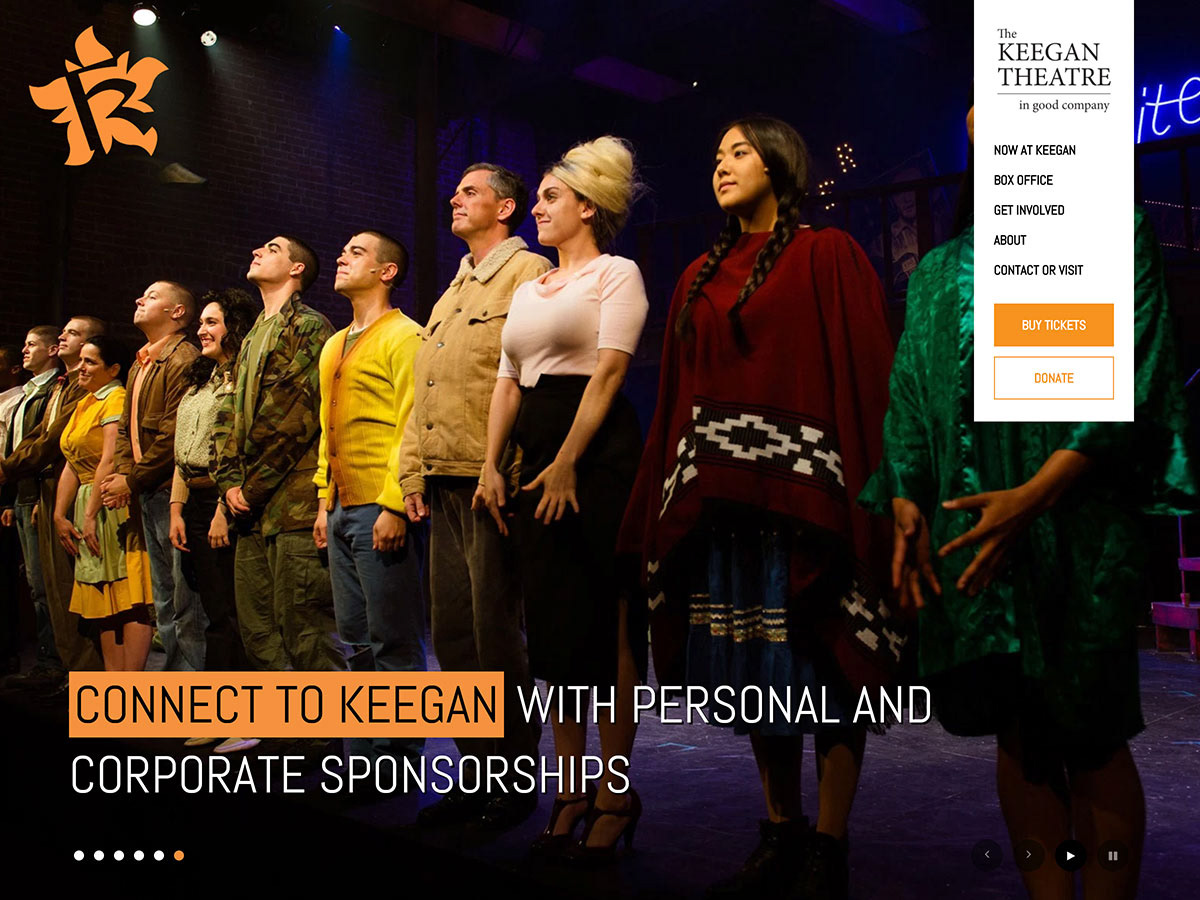 The new Keegan Theatre website is up and running! We refreshed their logo, streamlined and strengthened their content, and crafted a new, more modern look that feels current and vital and reflects their bold mission. 
See what they had to say about it
.
After launching the website, Chisel and Brand continued on as Keegan's marketing partner, preparing weekly emails for their patrons, as well as assisting with other marketing needs, like Facebook cover and profile photos and additional logos for the company's 20th anniversary and young professional company.